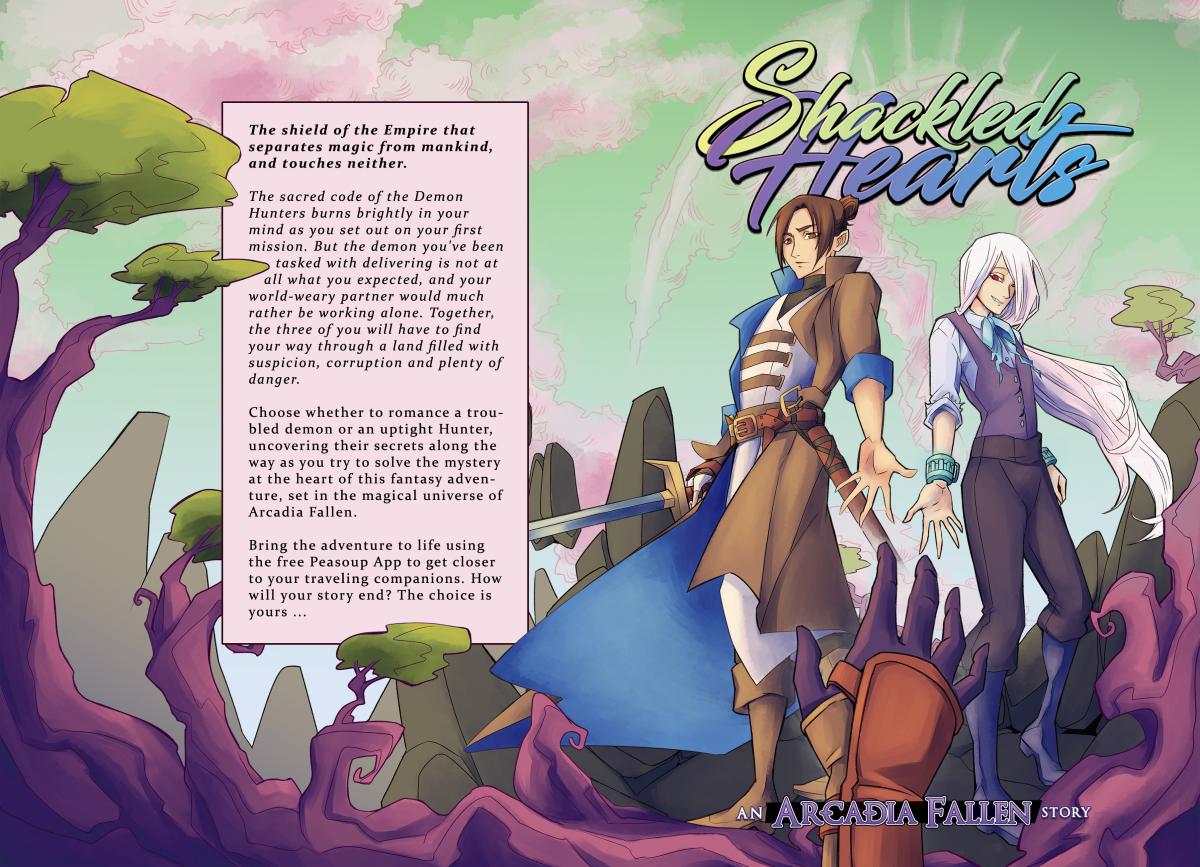 Description
The shield of the Empire that separates magic from mankind, and touches neither.
The sacred code of the Demon Hunters burns brightly in your mind as you set out on your first mission. But the demon you've been tasked with delivering is not at all what you expected, and your world-weary partner would much rather be working alone. Together, the three of you will have to find your way through a land filled with suspicion, corruption and plenty of danger.
Choose whether to romance a troubled demon or an uptight Hunter, uncovering their secrets along the way as you try to solve the mystery at the heart of this fantasy adventure, set in the magical universe of Arcadia Fallen.
Bring the adventure to life using the free Peasoup App to get closer to your traveling companions. How will your story end? The choice is yours...
History
---
---
About Galdra Studios
Boilerplate
Galdra Studios is an award-winning indie studio based in Denmark that creates singleplayer games with genuine social interaction and where roleplay and personal expression are in the front seat.
More information
More information on Galdra Studios, our logo, and relevant media are available here.
---
Shackled Hearts Credits
| | |
| --- | --- |
| Author | Katie Benson |
| Illustrator | Josefine Overbeck |
| Music | Jesper J. F. Green |
| Creative Director | Mette Jakobsen |
| Producer | Daniel S. Christensen |
---
© 2017 Galdra Studios ApS | Nintendo Switch is a trademark of Nintendo.
"PlayStation" is a registered trademark or trademark of Sony Interactive Entertainment Inc.